Last Night what a great feeling – Doom / Metal / Knitting 
Now we are on the road to making "Passing through Metal" magic. Very good focus, very good participants! 40 knitters joint with the doom/sludge metal band Pyramido for the first time.
Tonight we will continue explore and on Thursday we open the doors for the audience to our new performance by Oreet Ashery!
https://vimeo.com/passingthroughmetal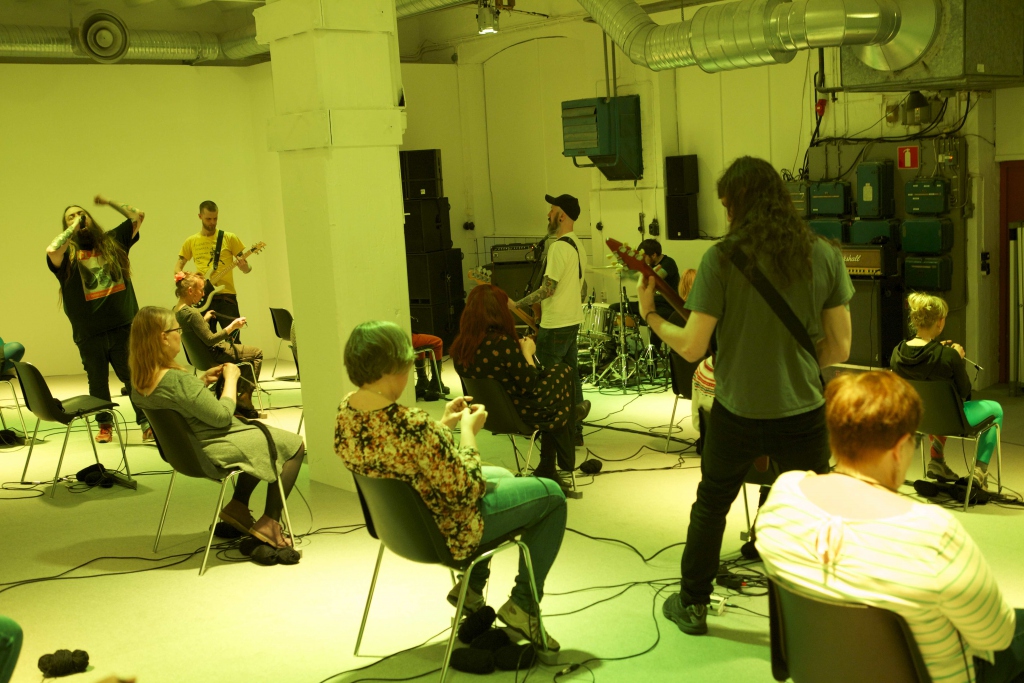 Image Credit: Petter Pettersson